Posts: 2
Joined: Thu Sep 13, 2018 4:44 pm
Hi,
I just wanted to know how to add an ethernet port to a VoCore2 USB.
---
Posts: 694
Joined: Sun Oct 19, 2014 6:00 am
You will need a RJ45 transformer and 100nF cap. then it can directly connect to ethernet.
Or use this sch: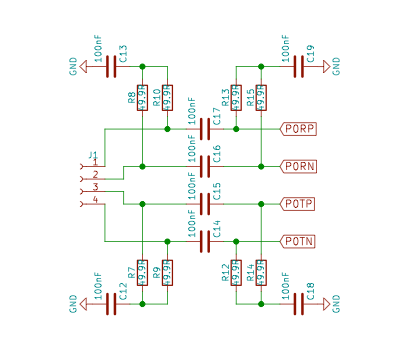 ---
Posts: 2
Joined: Thu Sep 13, 2018 4:44 pm
---
Return to VoCore2/Lite/Ultimate
Who is online
Users browsing this forum: No registered users and 2 guests